Would YOU swing on this???
1. Well, I should hear something from the WILMINGTON STAR NEWS concerning what they intend to do about the comment thread under the news item of my friend Evan Fish's death from September 3, 2011. For reasons known only to those who have been commenting there since a few hours after my father's death on this (2014) Easter Sunday, first from Goldsboro, NC, then from Tepic and Acaponeta, Mexico.
I see that "DOUG" in Acaponeta, Nyarit, Mexico
DELETED
his comment (screen-captured on blog just below), of a few days ago, but added this new one below my notice to all that I
HAD
filed a
formal complaint
:
Click the text images to see them fully.
DOUG's deleted comment:


The most interesting thing about this is that first some goon in Goldsboro, NC posts some crap, then people in Tepic and Acaponeta, Mexico pick up the slandering against me. But I have to give the
SMARTS
award to Doug, who knew to
try to erase
what would be judged a
REAL THREAT
(in the Legal sense), to my personal safety,
"We are watching you Scott and you will soon find justice you are looking for in Mexico. very soon. I wouldn't answer the door if I were you."
This is
ESPECIALLY TRUE
when coupled with Maria Sanchez's threat posted,
"You'll see, Scotty, you'll see."
, only minutes apart (translation by Google Translate) and then
GOONS SHOWED UP AT MY DOOR AN HOUR LATER!!!
(but I ignored them)
-- and the ONLY reason she posted in a North Carolina newspaper site that has NOTHING TO DO WITH WHAT THAT NEWS STORY AND AMERICAN COMMENTS SAY ABOUT ME, is that the
Mexican Drug Mafia is using the Wilmington newspaper's site to PROMOTE THE

MEXICAN MAFIA's

vendetta against me
, and for the Wilmington Star News to
continue to allow that
is
probably a prosecutable crime in the
USA
.
Well, nothing more to say about this until I hear from the

STAR NEWS

about the solution they think best (and if there are delays, I'll simply call them about it).

But since they are so STUBBORN about all this, I should say that the LAST TIME a Mexican threatened to sue me for

"Liable"

(did you notice Doug's spelling or consciousness error, above???)

, it was

Luis Melgoza

of

www.pvgeeks.com

in summer of 2012,

AND NOTHING HAS HAPPENED

.

Readers know that Melgoza was TOP Lawyer to the PRI Party before Vincente Fox was elected Presidente -- and much of his advice and computer repair is

EXCELLENT

--

but he put not only

hidden spyware

on my machines when he fixed them, but a HIDDEN program so he could

REMOTELY CONTROL MY COMPUTER

!!!
Salvador Fuentes and Luis Melgoza in their booth at Paradise Community Center in Puerto Vallarata.
Readers will recall that Luis passed through and spoke with Sal before Sal and his "mother" pretended that THEY were my approximately 4th cousins on my Kenan side, and had brought another woman who recorded me for 45 minutes in Conchas Chinas just south of PV in summer, 2010, convincing naive me
TOTALLY
that it was
for broadcast on
60 MINUTES
, but it was actually the
CIA
wanting to know my "deepest theories" then.
Benjamin Shields' apartment building in Conchas Chinas where I was held captive, today. Then, there were several four-foot tall rock cairns in the front yard and the smell of rotting human flesh came from them.
Eventually, I got the actual Chief of Police of Puerto Vallarta to come with other deputies and get my belongings out. When they saw that Ben had ALSO added police handcuffs as part of the locking-me-out (there is a PV Police substation attached to the property), even the cops got nervous and we quickly got my belongings and

HAULED ASS

!!!!
And Luis Melgoza was ALSO connected to rogue former
US Special Ops Agent Benjamin Shields
and his wife
Adriana
, who
held me captive for a few days
in their apartments across the street from the now-gone Sal Fuentes and Luis Melgoza-owned
DELI BAGUETTE
, where the "interview" was held.
Benjamin Shields
OWNED
the websites
"obamahaters2008.com"
and seven others that
CNN
and other news agencies were
HORRIFIED
over, but said no one could find out who owned them. I googled for that info and found it in about two minutes:
BENJAMIN SHIELDS OF CONCHAS CHINAS, MEXICO
!!! I even screen-captured the stats and posted them on blog, then.
THE SAD THING
is that Sal, Luis, and I now cross paths every now and then and just
STAY OUT OF EACH OTHER'S HAIR
, but with this new Mexican Drug Mafia Crap toward me, I cannot
"let old dogs lie"
, as they say, but PV is big enough for the three of us now
(or was until the attacks of this week).
Just to show you how disgraced as a lawyer in Mexico Luis is, I'll paste in his original threat to me from nearly two years ago now --
NOTHING has come of it!!!
You should know that there are several lawyers (Mexican, American, and Canadian), in my Writers Group and we discussed this a while back, they
LAUGHING
that such a once-prominent lawyer is running a two-bit booth fixing computers, now, and when I traced the info on Luis's business cards for both
PVGeeks
and
Lumel Corporation
, the final end HQ of all that is
a small bungalow in Virginia
-- right near
CIA headquarters
-- where Mel worked for several years after Presidente Fox
UPSET
the PRI Party in 2000 (all documented in blog, elsewhere).
(
Originally published here
:
http://scottkenan.blogspot.mx/2012/09/luis-melgoza-pri-party-threatens-me.html
)
Mr. Scott D. Kenan,
Please be advised that criminal complaints have been filed in the states of Jalisco and Nayarit against you by me and other parties injured by your slanderous statements defaming our character as posted by you on
scottkenan.blogspot.mx
and/or delivered via email on various dates.
Proceedings before the Instituto Nacional de Migración (Mexico's immigration authorities) to have you removed from the country have also been initiated, and the office of the President has been informed of your false statement attempting to impersonate a Special Assistant to President Calderón; the Federal Executive may choose to order your removal immediately.
The headers on your unsolicited and undesired email messages allow state and federal law enforcement to track your every move, the blatant lies emailed and/or posted by you constitute prima facie evidence of the serious state and federal crimes you have committed in Mexico.
I know enough of you to understand that you will not keep this communication private, as intended. Please feel free to send and/or post it, including all my contact information wherever you desire; I will welcome even more parties injured by your criminal lies to learn of the legal actions taken against you and come forward to testify.
Finally, please be advised that any and all further communications from you will be turned over to law enforcement to aid in the prosecution of your criminal offenses.
Sincerely,
Luis Melgoza.
--
PVGeeks
Púlpito #135
Col. Emiliano Zapata
48380 Puerto Vallarta, Jalisco.
PV phone: (322) 223-2488
Canada and US phone: (732) 784-3357
Whether

American

or

Mexican

--

DRUG MAFIA

threaten

and

BULLY

alike,

no

???
3. It will NOW be interesting to see if Chicago lawyer
Rishi Nair
responds to my reply to him yesterday. Since I cannot at this time get to Court, I laid out most of my case in this reply.
http://theweathercontinues.blogspot.mx/2014/04/my-email-exchange-with-mr-rishi.html
So Rishi, baby,
how are YOU going to explain your
PERFECT TIMING
in harmony with the
threats
and
VISIT TO MY HOUSE
by Drug Mafia which seem
PERFECTLY COORDINATED
???
They are
ALL THE SAME
:
Republicans
and
Rahm Emauel/Barack Obama Democrats
, nothing but
IMMORAL TRAILER-TRASH
,
really.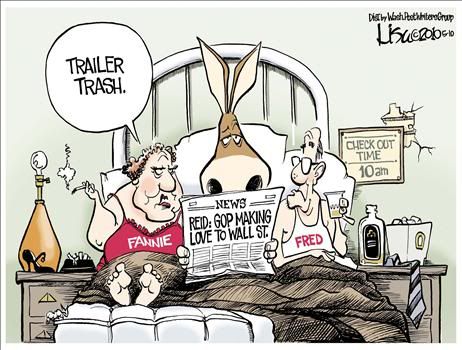 And

THIS

applies more to me:
Scott
.