RE-PRINTED from here

: http://theweathercontinues.blogspot.mx/2014/11/on-day-frank-sinatras-dentist-offered.html
Possible

solution to the

"Kim Kardashadoodle Problem"

!!!
>>>
FIRST A RECENT ARTICLE ON
FRANK K. MEYER, DDS
:
Frank

with his fourth wife,

Conchita

, a Mexican
Interesting that this article is written by Kathleen Phelps, who just two weeks ago, enthusiastically said she would call in a couple of days for us to meet and discuss my stories -- especially after she realized that at Ronald Reagan's White House Christmas Party in 1981, she had seen the

SAME CHRISTMAS TREES

that President Reagan joked with me about decorating when I attended the earlier party there for the 1981 Kennedy Center Honors with Tennessee Williams.
I never heard from Ms. Phelps, which could be for a variety of reasons -- including her suddenly getting too busy, but as you will see, Frank Meyer has no respect for me and might have trashed me to her, and she works for Prudential California Realty (in Puerto Vallarta), and one of the FIRST things I learned in Wilmington, NC and later here in Mexico, is that a PREFERRED way to launder drug money is through real estate transactions, and MaDonna McMahon (as she styles her name), is Wilmington's

BIGGEST PRODUCER

-- and I had some troubles with

HER

, for sure!!!
And when I lived in Puerto Vallarta the second half of 2010, "Fernando Merino" had arranged for us (me doing the pitching to Americans), to sell

SEVEN BILLION DOLLARS

worth of real estate between Puerto Vallarta and San Sebastian del Oeste, that his Godfather, "Hector-the-Engineer" (who had built the new road and bridge to San Sebastian, has 23 homes worldwide, and according to Fernando, had built the booby trap into the Chunnel between England and France so that on command of the CIA, it could be collapsed and then blamed on Muslim Terrorists.
That sentence ran off on me, but Hector had stolen all that land from Mexican peasants -- but Fernando didn't tell me that until later.
The booby trap was found, and the Chunnel shut down for several months in 2010 to remove it, claiming other maintenance, of course -- Fernando thought that was quite funny.
Readers will recall that not only was Fernando actually the only child of Colombia's top cocaine exporter, but that the contract he and I signed would make me part of the

CIA

for life

(I signed anyway, eager to see what would happen). Here is a link to that scanned contract with real names (except Fernando's was supposedly a

PERFECT

fake Mexican ID that it took Hector

FIVE YEARS

to obtain)!!! http://scottkenan.blogspot.mx/2012/01/my-contract-with-cia-controlled-mexican.html
Now, the arrangement that Fernando made, was with Taniel Chemsian of Timothy Real Estate Group, http://www.timothyrealestategroup.com/, but when we went to give demo to Taniel, Fernando fell apart, and that ended.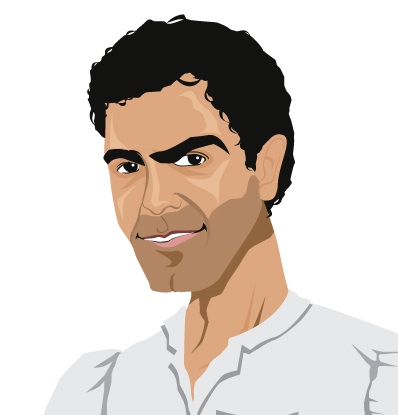 Taniel

as photographed

and as he styles himself in communications

to

homosexuals

, his prime market

-- and he's said to be

HOT IN BED

!!!.



Some later things that came out of that, include that my photos of Fernando Merino (whom I had shared a queen bed with for a few weeks, naked, but not with sexual contact -- he claiming to be straight, but it gets

HOT

in Puerto Vallarta and we were -- unbeknownst to me until we were

ANGRILY

tossed out -- illegally squatting in the apartment under the tennis courts of Villa Santa Barbara, and its roof retained

HEAT

!!!), were

ALL

erased from my computer by Luis Melgoza of www.PVGeeks.com and the

CIA

, who earlier was the

Head Lawyer for the PRI Party

here in Mexico, but he's

DISGRACED

and can no longer practice law, although he writes a weekly column in the

PV MIRROR

, http://www.pvmcitypaper.com/
And either the

CIA

or the NSA

REMOVED

all my entire blog postings that contained photos of the

handsome

Fernando Merino -- as well as installed spyware and a program to control my computer remotely without my knowing it -- I found those programs

about a year and three months later

, and they were both installed on the day Luis had my computers for an overhaul -- before I knew his treachery.

Luis Melgoza

Fernando was punished for his failings with me, and in 2012 when I returned to Puerto Vallarta, he was a stripper and prostitute at

Wet Dreams Bar

: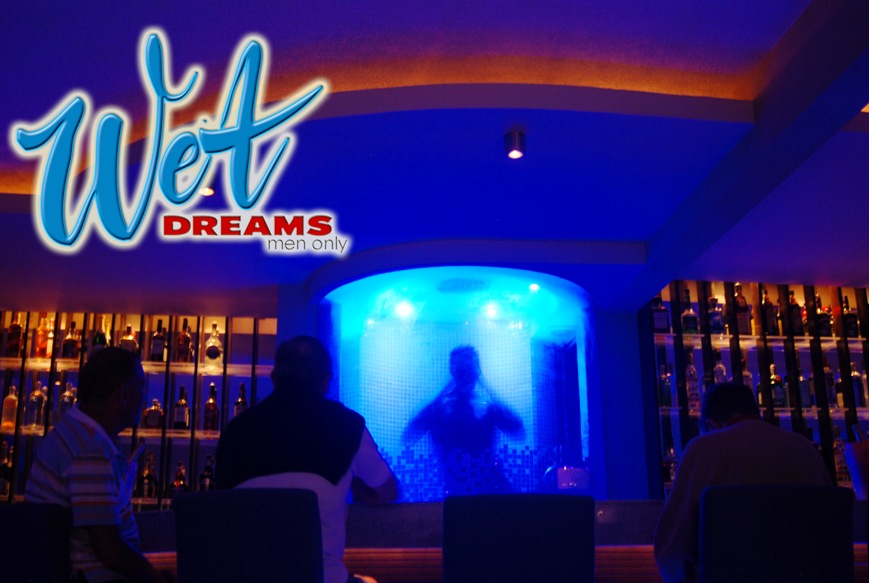 Fernando's mother was a black African, and although Fernando appeared simply Latino, his Floridian peninsula was HUGE, un-kosherized, and black as the ace of spades!!!
In any case, Fernando later was a trainer at Gold's Gym here, before simply disappearing.
And Jamie Lee Sutherland, exec of Wells Fargo Chicago who was the

FIRST

person I ever met the first time I came here (he was seated on a stool at Hotel Mercurio and acted like he was waiting for me), eventually listed his Casa Vista Los Arcos in Mismaloya with Timothy Real Estate http://www.timothyrealestategroup.com/properties/casa-vista-los-arcos/
despite my warning the principals
in several emails about Jamie Sutherland, who claimed to me he did about $23 million in business per month in Puerto Vallarta, probably the narco-trafficking that caused Wells Fargo Chicago to get the

BIGGEST FINE THEN YET

in

US History

for drug money laundering -- the fine in 2010 was something like $200 million.
Jamie is also the person who sued me without serving me, then tried me in absentia in Chicago for

LIBEL

with Daliah Saper, a lawyer and Fox News talking head -- as well as telling me several times that he had seen

Senator Barack Obama

in

Man's Country

(his private gay Chicago bath house), several times.
So getting back to Frank Meyer, he has read in writers group several times, including an outline of how he made a fortune in Palm Springs and had screwed women right and left there, marrying a few times -- including one of Frank Sinatra's girlfriends that Sinatra sent to him to fix her teeth -- but not until after Sinatra was finished with her -- and Frank said Sinatra's women were really nothing but vacant "Jet-Setters".
Eventually, I suppose getting too old for that, he found JESUS and was forgiven everything and did

NOT

have to give any of that money away or any other sort of amends, and Frank is

HIGHLY

active in a couple of Puerto Vallarta Charities, now.
But he SURE hates me and Fearless Leader Colin of the Writers Group!!! Half a year ago when we were still meeting in the

Boutique Theatre

which had two rooms we could use and we needed one for a special presentation, Frank got pissed off, and showing up first, after only Colin, they had argued full throttle, and Frank disagreeing, began loudly rearranging furniture to suit

HIS

intentions, rather than what the group was to do.
I walked into it and could not believe what a childish brat Frank was being, and trying to calm things down, I tried to reason with him, but he yelled at me too, and even punched me in the stomach (but caught himself in the act so I only got a tap). Colin even told him to

LEAVE

-- it got so bad -- and to

NEVER COME BACK

, but Frank

ignored

him.
Then when the Boutique closed due to "landlord dispute" (officially -- but the owners were best friends in 2010 with Jim Wilson, whose condo I've even spent the night in and who bragged about being the largest importer of bales of marijuana into Oregon -- soon they open Dinner Theater at Nacho Daddy's), Frank

INSISTED

the theater would remain at that location (and I had seen that the Boutique had stripped their belongings out, already), and we had to stay at the Boutique.
Then with his buddy Charles Quigley (a former excavator of dangerous decaying underground tanks in the USA who can't conjugate the verb "to see" correctly and whose grammar is atrocious -- yet he thinks he can write -- ALSO a "saved Christian" and proud member of the National Rifle Association), they made arrangements with Pastor Rick of Paradise Community Center, for us to move THERE -- against everyone's wishes.
Pastor Rick

and his wife.

THEIR

operation was more recently closed down

TOO

, again due to

"landlord dispute"

, officially, but Rick rented to

CIA

Luis Melgoza

for his

PV Geeks

booth, and the

Mexican Feds

are

SERIOUS

about driving out especially the

GRINGO

narco-traffickers and mafia, and the

WHITE CHRISTIANS

are too

STUPID

to read the

handwriting on the wall

!!!

So today, I heard Charles ask Frank if they were going to do their plan today -- or later, and Frank said they should play it by ear. Afterward, I got Charles to tell me they had made arrangements for our writers group to move to the

Margos Library

(a good place, but with

more drawbacks

than any at the comfortable

Act II Stages

), but that they wanted to have

ALL

their ducks in a row first, so we could IMMEDIATELY move there -- something previously discussed and almost

no members

wanting to meet at Mangos.
And AGAINST THAT BACKGROUND, today, Frank said I had a choice of

TWO THINGS

. He then whipped out an old paperback copy of

Tennessee Williams's

THE GLASS MENAGERIE

and a new copy of the

NEW TESTAMENT

.
I could only laugh.
To assume I would not have at least one copy of all of Tennessee Williams's published plays was

INSULTING

(but then no one claims intelligence for Christians), and I explained that I have

FIVE

different translations of the

Judeo-Christian Bible

, which I actually

DO

sometimes consult and have actually STUDIED in three classes (as in college and other courses, not single classes), previously.
And Frank was so pathetic about it, he

FLUBBED

making it dramatic in front of everyone (who tend to agree far more with me, anyway).
THIS

is your

"Just Desserts"

if you congregate with people who

hate

God and Life as much as do

PRACTICING CHRISTIANS

. There are PLENTY of good Christians, too, but since they empower and allow the bad ones, the "good" Christians will suffer longer in hell than the corrupted ones -- except God loves us all too much for that non-sense.
I think they will all just be FOOLS in the world going forward as we continue our march into this new Age of the Artist!!!
And so it is.
Scott