RE-PRINTED from here

: http://theweathercontinues.blogspot.mx/2014/12/today-date-that-will-live-in-infamy.html
This, from my hometown,

Atlanta, Georgia

, newspaper.
And it is brought to you by

"Ass Crackers"

, aka, the

White Supremacist

Republican/Christian Party

:
>>>
LEMME
EXPLAIN IT
TO YA:
1. I have delayed my trip to Colima due to today's

RICH

news environment, which is too seductive for me -- and with midnight tonight the Constitutional deadline for Congress to pass a spending bill, much political theater is already happening.
2. First thing I noticed this morning is that blog hits went UP overnight -- and shocking to me, it was because of people googling for info on

Scott Rudin

, and my post of my email and conversation with his top assistant has nearly gone viral. Here it is: http://scottkenan.blogspot.mx/2011/12/letter-to-scott-rudins-personal.html.
This will introduce

MANY

in the world of theater and film to this blog, so as Peter

(o similar)

, said:
As you can see, Jesus must have said this

out of the side of his mouth

, because it

could only be photographed

from the side when it hung on my wall.
You see, this painting illustrates a

PROTESTANT HERESY

, that anyone can be given forgiveness without

FIRST

making amends for their crimes (or sins). I didn't want it in my house anymore!!!

3. Getting back to today, my computer was hijacked twice already in the last half hour, so that I was unable to blog, check email, or post to Facebook, but I know some work-arounds, and all is fine again now.
But it DID remind me of what happened yesterday, when I went to a branch of Santander Bank (a Spanish bank), here in Puerto Vallarta, which has a "no fees" agreement with Kenan/Sinatra-owned Bank of America, to withdraw cash for my trip to Colima.
Everything was fine and I was able to check my balance, but when I tried to withdraw the equivalent of $400.00 USD and it even accepted the amount --
I then

OK'ed

the confirmation screen and it flashed up a screen that claimed
I had entered my
WRONG
password
, although it had allowed so much that proved I had entered the
CORRECT ONE
, already. It threatened to grab my card if I made
TWO
more mistakes, so I figured no harm in trying it once more,
which I did and I got my cash pronto with no additional difficulties
.
We

ALL

know that the

CIA

and

NSA

are heavily colluding with Banks, worldwide, to harm

anti-NAZIs

.
Lou Holtz in the

WRONG COLOR

of cap for

REAL

Carolina Football

!!!


4. This is already getting longer than I had intended, so let me cut to the most important things. Knowing I had caught my mother, Ruth Anne (Meyer) Kenan of Raleigh, NC on secure comm with our former neighbor and John Boehner's current closest political strategist,

Coach Lou Holtz

, at the exact time Obama negotiated opening the

US Government

a year ago -- and that yesterday, Mom nicely gave me the bum's rush when I called her

because she was expecting an important call,

I called her again this morning.
5. Dana Bash of CNN had already -- and rather GLEEFULLY -- reported that the Republicans in the House have

ALREADY

crafted an alternative to the bill that will soon be voted on -- because the first is CHOCK FULL of

"poison pills"

, so if it looses (loosens, o similar), or the President wisely vetoes it, they have one ready to go to fund for a few months

WITHOUT

the poison pills -- a TACIT ADMISSION of their NAZI TRAITOROUS ATTEMPT, joined by

TRAITOROUS

Democrats

, as well.
We will

SOONER-THAN-YOU-MIGHT-THINK

prosecute them ALL as Traitors and NAZIs

beholden to the Catholic Popes

.
6. So I confronted Mom with this second bill-in-the-waiting, and I don't believe she even

KNEW

about it!!! Proof that

SOME

Republicans

are

DEFYING MY MOTHER AND THE

CATHOLIC CHURCH

.
It is so sad when an

old Dame

gets dried out in the muff, and doesn't

re-hydrate

and

stimulate

herself with the lubricants available today!!!
7. And

Ansley Kulp

, my fave living Episcopalian of stellar Progressive Causes (mostly), again today praised the Episcopal Church of the South and Sewanee -- centered around the Confederate Mace:
The Confederate Mace is their

Symbol of Jesus's Rule of the Earth

, but when I listed many of the Episcopal Church's

crimes

that I can TESTIFY TO IN COURT, like the

murder of Tennessee Williams

, the

theft of his estate from Harvard

, and the

several narco-trafficking operations

of the Episcopal Church I know of in Baja California, Mexico, and

both

Jalisco

and

Nayarit

states (with the help of

US Consular Agent Kelly Trainor de O

, a

Bill Clinton appointee

), that dried up old bitch

deleted

the posting entirely -- but to her credit, did NOT

un-friend me

.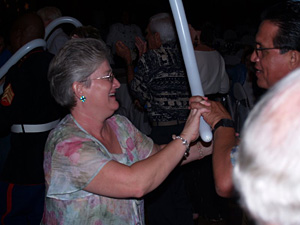 Kelly Trainor de O

ALWAYS

goes to bat to keep the

USA

supplied with

ILLEGAL DRUGS

!!!
Remember how I told you I saw

Carl Timothy

of
http://www.timothyrealestategroup.com/
not only

jump line

at the Consular Office in Neuvo Vallarta, but hand her what seemed to be a

THICK PACKET OF CASH

.
And Carl Timothy has Jamie Lee Sutherland's listing for his "Casa Vista Los Arcos", even though I

WARNED

Carl Timothy

AND

Taniel Chemsian this would involve THEM as accessories to one crime or another -- Jamie with Fox News talking head Daliah Saper, not only sued me without legally serving me, but then tried me in absentia in Cook County, Illinois courts -- finding me guilty of

LIBEL

, and then getting

TEN TIMES

the award Jamie had sought --

as well as copyrights to my memoir of working for Tennessee Williams, copyright to ALL my blog postings and emails into the future --

ABSOLUTELY

for my blog posts, but only if on this subject, for email.
How many ways can

YOU

spell

NAZI GAG-JOB

???
What else are Real Estate Agents in Puerto Vallarta meant to do but

LAUNDER DRUG MONEY

-- and

pay off the USA Government agencies that protect them

.




>>>

DON'T WORRY --

I'VE ALSO GONE PRACTICAL

:

http://theweathercontinues.blogspot.mx/2014/11/email-just-sent-to-center-for-justice.html


8. OK, this is getting downright unruly, so I promised some phone numbers so anyone can check some of my claims out:
Mom in her youth in Indiana
Ruth Anne (Meyer) Kenan
landline:
(My mother's phone number is
no longer available
-- unless still listed. Please direct all inquiries to the designated

"MONEY MAN"

, Tom Kenan, as shown below)
. Mom also has a cell phone but won't give me the number, and an iPad with internet and email, which I promised my brother who bought it for her, I will not use -- although they accidentally gave me Mom's email address.
Thomas S. Kenan III

, where he is most comfortable -- around music:

Thomas S. Kenan III speaks at the annual Kenan Music Scholars Spring Recital in the Kenan Music Building, University of North Carolina, Chapel Hill.
Although I DO have Tom's (and his step-mother Betty's), direct home land-line numbers -- and have used them to speak with Tom and his boyfriend -- I will only publish his business number:
I recommend you ask to speak with
Steve Armstrong
, a young man I have found very helpful -- and important assistant to Tom!!!
Scott
.