RE-PRINTED from here

: http://theweathercontinues.blogspot.mx/2015/01/email-just-sent-to-mayor-kasim-reed-and.html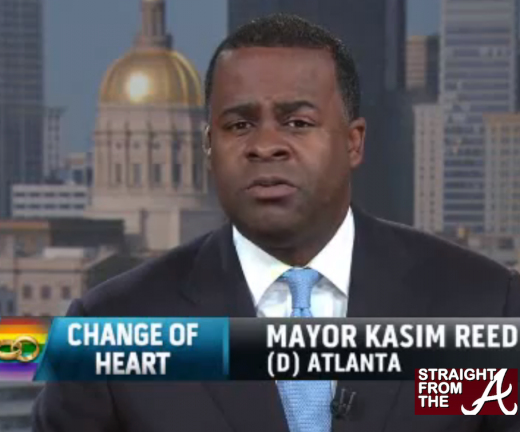 For the record, emails to

Starnes, Willis, and Young

have come back to me as

BLOCKED

.
Dear Mayor Reed and City Council:
Inspired by having seen Mayor Reed's comments regarding the removal of the Fire Chief, I realize I have spent nearly the entire last five years trying to affect things in North Carolina (where my ancestors landed in the 1730s and founded UNC Chapel Hill in 1789 – establishing the world's first PUBLIC University), and all but entirely ignored Georgia and Atlanta, where I lived 1983 – 2010, when Col Dottie Newman, General Colin Powell's retired Chief Protocol Officer (she is now a docent at the High Museum if you want to ask about me), warned me that the Republicans planned to kill me if I did not leave the USA – that after they tried to commit me to a mental hospital five times in one month when I lived in Stone Mountain City. So now I live in Puerto Vallarta, protected from the CIA hitmen by the Mexican people and Government.
Yesterday, I tried to send information to the CIA, and was blocked from doing so by the CIA or NSA, but I have documented all this on my blog, which now has over 2,600 essay-length postings going back to 2008 (and nearly 600,000 hits, mostly in the last two years even though I've watched Google/Blogger ROLL my hits back a few times –LOL!!!). And here you will also see my appeal to the Center for Justice and Accountability for help in overturning a conviction of LIBEL in Cook County Illinois Courts, which I was never legally served – and then I was tried in absentia and convicted, giving Jamie Lee Sutherland half a million dollars and copyrights to not only my memoir of working for Tennessee Williams, but ALL my blog postings ever, and all my emails until I die on the subjects that angered them. http://theweathercontinues.blogspot.mx/2015/01/i-confront-john-o-brennan-director-of.html
I was prosecuted by Daliah Saper (a Fox News talking head also a lawyer), and what angered them was I blogged about Jamie's narco-trafficking in Puerto Vallarta for Wells Fargo (competitor of Kenan-owned BoA), and in fact Wells Fargo got the largest fine ever for laundering drug money in the Chicago office in 2010. I also blogged that Jamie had seen Barack Obama in his private gay bathhouse in Chicago when Obama was a Senator. This is well known outside the USA (where CIA/NSA controls less of the media), but not so much in the USA. But if this bothers you, Presidente Enrique Pena Nieto is well known in Mexico for HIS gay affairs!!!
As you might be aware, my family inherited Henry Flagler's entire estate in 1913, and then the New York Times declared Mary Lily (Kenan) Flagler the wealthiest woman in the world. My family still controls the descendants of Standard Oil, as well as huge parts of Coca Cola, Bank of America, and they built www.theKAG.com into the largest trucking firm in the US, Canada, and Mexico.
Much of this came from having ALSO inherited the estate of Frank Hawkins, said to have put the Phoenix in Atlanta, so Atlantic Steel, cotton oil, banking, transportation from him, etc.
You see, in 1990, a couple of top Jewish business leaders in Atlanta, separately told me my parents are the top literal NAZIs in America, and indeed, I grew up with swastikas on dinner plates and daily beatings. Then when I first blogged this in 2010, one of the Reiner Family of Hollywood made me an "Honorary Jew". I'm actually nearly completely white half-Catholic (which I was raised), half Southern Baptist – and my mother had Dad's male lover shot in the head in Cincinnati, then blackmailed him into marriage and turning Catholic so that the death was listed as "Russian Roulette Suicide" – Mom wanting to hide her swastikas behind the iconic Kenan name – you've seen it at the Atlanta Historical Society and in the Kenan Organ at All Saints Episcopal, both endowed by James Graham Kenan, who had lived on Andrews Drive.
Things to currently beware of in Atlanta:
CNN has been cooperating with the Republican Party and some corrupted Dems (like Judge Linda Warren Hunter of Dekalb County), in promoting MASSIVE Narco-Trafficking in the Atlanta area, and if fact, it was after I delivered detailed reports of the operation running through Stone Mountain Park, then, in 1990, several times to both Newt Gingrich's office in Jonesboro and CNN HQ in Atlanta, that I was arrested on trumped-up simple trespass charges, held in Dekalb jail without bond for 15 weeks, until I sued the Sheriff Jarvis under Writ of Habeus Corpus. I pled Nolo, and was given a year of house arrest probation and forced to take a semi-lobotomizing drug. My parents visited Judge Hunter in her chambers before the trial to tell her how to do it. This for a first offense EVER – for simple Trespass!!!
In my travels, in 1990, I met two lawyers who are now powerful in Atlanta who have clarified something important. Because my surname is fourth in line from Adam to Noah in 1st Chronicles in the Bible, I thought it fun to imagine we are Jews in hiding, rather than Scots-Irish, and I mentioned that to Gregg Loomis, who is the nephew-by-marriage to James G. Kenan, who had retired then and recommended Gregg to me for legal help in 1990, but Gregg freaked out and said that the JEWS are the

only

people the wealthy branch of my family hates even more than the blacks, and indeed, the wealthy Kenans have given the Episcopal Church and especially Sewanee -- whom I can prove in court murdered Tennessee Williams and stole his estate from Harvard with help of the FBI, CIA, and Republican Party – EXACTLY like Jackie Kennedy Onassis said they would on January 11, 1982, at a party we attended in Manhattan.
Anyway, I forgot to say that in reading
THE KENAN FAMILY
, 1999, Mercer University Press, as well as following stories on the internet, I discovered my wealthy relatives had given the
Episcopal Church
(
MOSTLY
Sewannee, then the Diocese of Atlanta), nearly
$100,000,000.00 USD
over the last 90 years --
REALLY
!!!
And as you likely know, Sewanee and the Episcopal Church only gave up their symbol of power – The Confederate Mace – in 2005, and later, Sewanee alumni who are lawyers in Birmingham, contacted me to say that the alumni were so ANGRY at the loss of their MACE that donations to the college dropped precipitously, and Rt. Rev. J. Neil Alexander -- long the Episcopal Archbishop of Atlanta, now Head of Sewanee's Theology Department, had been using funds from the Walter Dakin Fund (Tennessee's estate), to COVER for that lack.
And actually, Gregg was in a different area of law, so sent me to his son who was just beginning his career then in Decatur, Kenan Loomis. Both of them have blocked my emails now for five years, and should be interrogated about these things.
I also learned that in 2010, that Tom Houck, who invited me to one of his political parties that spring, LIKELY is who gave J. Edgar Hoover the info he needed to murder Dr. King. I confronted Tom with this several times, and he NEVER denied it, only said I needed mental-illness drugs, but he has shrunk in presence since then. More: http://scottkenan.blogspot.mx/2012/07/tom-houck-gettin-cozy-with-black-folks.html
I would BEWARE anyone close to Tom Houck or to either of the Clintons (several Bush family members claim him to be a favorite family member, because as is street knowledge here in Mexico, Bill Clinton expanded CIA narco-trafficking in Latin America FAR MORE than either Bush President – and for their profit. I even met the Bush Family's Top Drug Launderer, who BRAGGED about that to me (thinking I had "Kenan Money" to invest): http://scottkenan.blogspot.mx/2012/08/more-on-george-w-bushs-top-drug-money.html
And other Dems involved in narco-trafficking are Al Gore, Rahm Emanuel, and the former Mayor of Los Angeles, Villaraigosa (one of my college friends, Dean Hansell, was a Police Commissioner of Los Angeles, and also has won a HUGE award for Michael Jackson's mother – and four years ago, I worked with their detectives, providing info to RE-OPEN the investigation into Natalie Woods's drowning). Mario Cuomo was cool, but anyone cozying up to banks and Clintons like Andrew Cuomo is likely corrupt – like his brother Chris, who works for the narco-protecting CNN.
And there are MAJOR problems at the Atlanta Journal Constitution. In 2010, when my friend Christal Presley (latest is that she works as consultant to Atlanta City Schools), first made the FRONT PAGE of the AJC as she was trying to establish a Republican Charity/Money Machine for service-people with PTSD, claiming her father had it and was poor, but I KNEW her parents and her Dad LOVED telling war stories and they had grown RICH. You see, Christal was college roommate to Sean Hannity's wife, Jill Rhodes,
and

personal and even
physically
-visiting
friend of my own mother as well
!
!!
Anyway, the story was all lies, so I found 12 top editors – and I especially communicated with Jay Bookman, so he can be considered MOST corrupted – explaining the fake and how I could document it, but they only had the reporter call me to say they KNEW it was all lies, but it was for a "good cause" and they would run it anyway. This kicked up a gear a year later when Christal wrote a book about it, and CNN featured Cristal's story at the very TOP of CNN online for three days – even though I told THEM about it!!! http://scottkenan.blogspot.mx/2013/08/the-deliberate-traitorous-sins-of-cnn.html.
So finally, I have decided that since I was so ill-treated with false charges, jailings, and mental-hospital commitments in North Carolina, where I moved very late 2010 until April 2012, that I am going to claim my allegiance to GEORGIA and METRO ATLANTA, so if I can answer any question, I am happy to do so. Best though, might be to google my name in quotes followed by any name or concept to see what I have blogged.
And although I doubt I met most of you, I think I might have met Michael Julian Bond, as my first job in the mid-1980s in Atlanta, was as manager of Magic Pan restaurant in Cumberland Mall, where Julian Bond often took his family to eat Sunday dinner, so I introduced myself and he introduced the family. I'm 6' 11" tall, if that jogs the memory.
And I also always LOVED to hear Maynard Jackson's voice – it is like a warm blanket on a cold rainy night. Also, I predict that President Obama will continue to "rise from the ashes" like the Atlanta Phoenix and DO US ALL RIGHT!!!
All best to each and every one of you,
.