RE-PRINTED from here
:
http://theweathercontinues.blogspot.mx/2014/07/new-york-city-is-going-mad-for.html
http://tennesseewilliamsbiography.com/
'An amazing achievement. By far the best full biography of Tennessee Williams ever published.'
Kenneth Holditch, co-editor, Library of America's
Plays of Tennessee Williams
Kenneth Holditch
ALSO
gave my memoir a
RAVE REVIEW
.
>>>
BUT FIRST,
EVERYTHING'S COMING UP
WISTERIA
!!!:
This Draping Wisteria Looks Like

Purple Rain

, Will Leave You Dazzled
Or see the
wisteria blooming
in front of the
JUST BURNED DOWN
Confederate
"REBELS' REST"
at
Sewanee
(aka
The University of the South
), which controls
ALL THE RIGHTS
to
Tennessee Williams'
work
:
http://theweathercontinues.blogspot.mx/2014/07/the-lord-hath-spoken.html
1. A few last words of
advice to me
, and
my response
, from
yesterday's business:
2.
JUST POSTED
TO
BIPOLAR AND LIVING MED FREE
:
https://www.facebook.com/groups/205246246335877/
ALSO:

Just like in

"REAL LIFE"

,

reading about anything

and

ACTUALLY DOING SOMETHING

, are

TWO DIFFERENT THINGS

. To read something that

feels right to you

and then

not

ACT

, will plunge one into

DEPRESSION

(and more meds)

.
>>>
SO WHAT IS COMING UP
TENNESSEE WILLIAMS
???
1.
"
The Young Vic's production of
A Streetcar Named Desire
has become the
fastest-selling in its history
– presumably driven by the presence of
Gillian Anderson
, an actor who is doing some of the best work of her career but is rarely seen on stage."
NT Live

to screen

A Streetcar Named Desire

with Gillian Anderson in theaters

WORLDWIDE

!!!
Theatre fans across the world will be able to watch the much-anticipated production, which is the fastest-selling in the Young Vic's history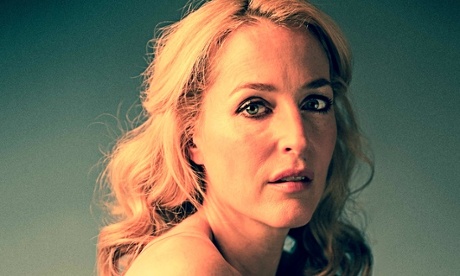 Gillian Anderson as Blanche Dubois in A Streetcar Named Desire. Photograph: Johan Persson
http://www.theguardian.com/stage/2014/jul/17/nt-live-a-streetcar-named-desire-gillian-anderson-young-vic
2. RETURN ENGAGEMENT!!!
"Mr. William Shuman

inhabits

Tennessee Williams, body and soul from the time he comes onstage. Tennessee Williams' story, behind his writings,

is a mesmerizing one you just cannot miss!

"
Winner of 2013 New York International Fringe Festival
"Overall Excellence Award for Solo Performance"
,
'En Avant! An Evening with Tennessee Williams'
is a highly personal one-man play that explores the family dynamic, the seminal work, the most important lovers and the demons that shaped the development of the man considered by many to be America's greatest playwright.
Written and performed by William Shuman, En Avant!… provides a unique view into the heart and mind of this admittedly "wounded man".
Tennessee Williams was American Theatre for much of the 20th century. And though many of his master works continue to be produced, the legacy of the man himself is slowly being lost.
A profound understanding of the human condition lives in the dialogue of his characters and in the verses of his poetry and it is through examining the life that produced this dialogue and these verses that we can fully appreciate the great gift that was Tennessee Williams.
'En Avant! An Evening with Tennessee Williams' is Mr. Shuman's attempt to insure that this brilliant but admittedly "wounded" man is remembered by all those who treasure the lyric beauty of his writing.
MORE HERE
:
http://stage72.com/ai1ec_event/en-avant-an-evening-with-tennessee-williams/?instance_id=
3. And a
NEW YORK CITY
film festival
of the
movies of

Tennessee Williams'

plays
was
just announced
, coordinated with the release of
John Lahr's biography
Sept. 22
.
The Internet is
SO CLOGGED
with all things
Tennessee Williams
, I can't even
find
the announcement, now.
YIPPEE!!!
Scott
.