RE-PRINTED from here
:
http://theweathercontinues.blogspot.mx/2014/06/on-day-i-was-punched-in-stomach-at.html
A

Puerto Vallarta

sunset -- not unlike today's!!!
>>>
OY VEY --
WHAT A DAY
!!!
1. I arrived at writers group about twenty minutes early, to find only leader Colin and the Palm Springs Republican dentist, who has (since I joined), only ONCE read before group -- that a collection of loose material he plans to make into something memoirish: his account of screwing every woman he could and working every questionable financial deal -- until a few years ago when he accepted Jesus, and all was forgiven and his ascension into Heaven assured.
Dentist and I barely get along, and in fact when I have read, recently, he left the room until I had finished. He has NEVER cracked a smile or laughed at anything much at all. He HIGH-PRAISES "The Jaw", a former old-underground-storage-tank excavator from the USA who somehow has an over-sized jaw that makes him have to work hard to enunciate -- and his command of English grammar is appalling, he frequently using wrong verb tenses in the same way as trailer trash.
But I LIKE The Jaw because even though his writing is linear, often ungrammatical, and one-dimensional, HE TRIES, and he shows signs of learning.
In any case, last week we decided to experiment this week and use the inner, NO-WINDOWS room of the two available to us. That because with the windows in our usual room, the street noises are so distracting (although the windows are sealed closed). The inner room is gloomy and stuffy, but some of us Old Coots can't speak loud enough above traffic. However, Colin chose to use the windowed room as Ginger had contacted him with plans for an interactive exercise that would be best there.
When I arrived,the dentist was FURIOUSLY arranging the windowless room, and Colin asked him to please stop that. He refused and began yelling how we had voted to try the inner room today -- and Colin had NO RIGHT to change that and has NO DECISION-MAKING power, even though he is leader.
Keep in mind

: Colin is in his

seventies

; the dentist in his

eighties

.
So after much YELLING at the tops of their voices (me trying to be peacemaker, saying with Ginger's experiment we could try the inner NEXT week), the two of them soon stood in each others' faces screaming at the tops of their lungs, Colin eventually demanding the dentist leave the property, and he refusing.
Then the dentist turned to ME, and I noted that Ginger contributes FAR MORE to all discussions than he does, so let's let her have her experiment. That was when he punched me in the stomach -- catching himself so that while sharp, it did NOT have the force he initiated it with -- and hurt me none at all -- saying simultaneously that HE has known Ginger for YEARS (unlike me), and she is one of the most EVIL people he's ever met.
MERCY!!!

(Ginger's a

"Liberal"

)
Others began to arrive, and things calmed right down.
2. The Mexican gentleman who is quite involved in Mexican politics, and is the Mexican equivalent of a Certified Public Accountant -- investigating local corruption (the only one currently attending who actually seems to fully understand my political points), yet to him, it seems the solution to ALL ills of society is for people to switch from using sugar to stevia, actually got TWO young women to come for the first time -- the black American, a homeopathic doctor, only RELATIVELY young.
And Ginger never really had a chance to conduct her experiment, although she invited everyone to El Torito Sports Bar (she being a "horse nut"), for the Belmont race -- she treating all to heaping platters of ribs and french fries -- but buy yer own beverages.
El Torito
2. So at about 4:00, about eighteen of us gathered around a huge table there, and I somehow ended up at the head position, on the end facing the giant TV -- Senor Stevia and the homeopathic doctor on either side of me -- facing each other.
But Senor Stevia was MOST DELIGHTFUL, and we discussed many intelligent things -- and the black
doctora
, turned out to be originally from New York City, but had raised her three children in Forrest Park, Georgia (near the Atlanta airport) -- where they still live.
Like me, she is a HUGE FAN of my former Congresswoman Cynthia McKinney, so her knowing I have had direct contact with Cynthia recently, got her quite excited.
That said, I must admit that I last sent Cynthia materials she requested

FIVE DAYS AGO

, but Cynthia is on such a

TEAR OF HER OWN

, now, she hasn't even

LOOKED

at my Facebook message --

LOL

!!!
>>>
BOTTOM LINE OF ALL THAT:
I have two new fast friends.
3. But
ALSO
in today's news, is that my Congressman from
BEFORE
Cynthia,
Congressman Cooter
, has
"risen from the dead"
(in Virginia), and is up to
THIS
, now: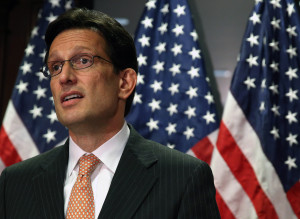 "
Former congressman Ben Jones (D-Ga.), better known as "Cooter" from Dukes of Hazzard, has a plan to knock Eric Cantor out of the House. He's urging his fellow Democrats to cross over and vote for a tea party-backed candidate in Virginia's primary election.
"Cooter, who ran against Cantor in 2002, has penned an open letter calling upon Democrats in his former Virginia district to vote in the open primary next Tuesday for tea party opponent Dave Brat in order to defeat U.S. House Majority Leader Cantor."
(Read more at the above link.)
4. But as I was
LEAVING
El Torito
, I spied
Carl Timothy
in the crowd at the other end of the bar. I have debated reporting the following info for months now, however,
SERENDIPITOUS CIRCUMSTANCES
keep demanding I do so.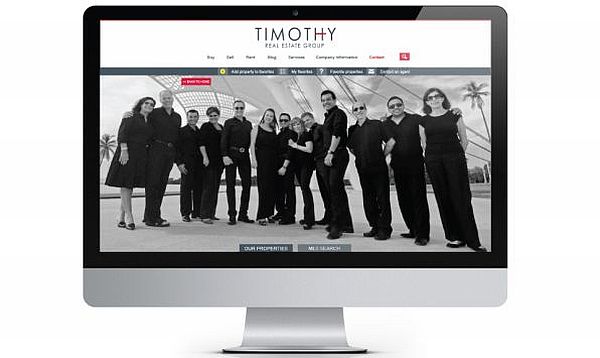 Carl Timothy
is fifth from left, and I last reported about him here:
http://theweathercontinues.blogspot.mx/2014/03/after-my-epiphany-last-night-and-what.html
. And the agent that
Fernando Merino
and I dealt with in 2010 when I was being set up to sell
$7 BILLION
in real estate for the
CIA AGENT
and
ENGINEER EXTRAORDINAIRE
,
"Hector-the Engineer"
(who had placed the booby trap in the Chunnel between Great Britain and France, to
COLLAPSE IT
on command of the
CIA
to fake
ANOTHER
terrorist attack -- but it was found in 2010, and the Chunnel shut a few months for repair -- was
Taniel Chemsian
, fourth from the right, above.
And lookie here
--
Timothy Real Estate
has the listing for
Jamie Lee Sutherland's
CASA VISTA LOS ARCOS
: in
Mismaloya
, overlooking the movie set ruins for
THE NIGHT OF THE IGUANA
:
http://www.timothyrealestategroup.com/properties/casa-vista-los-arcos/
-- or
Jamie's webpage
is here:
http://casavistalosarcos.com/
.
US Consular Agent

(Bill Clinton appointment)

Kelly Trainor de O

.
>>>
BUT THE
REAL KICKER
THAT I HAVE NOT MENTIONED BEFORE
, is that about 1.5 years ago while I was waiting in line at the US Consulate in Nuevo Vallarta,
Carl Timothy
came in, cut line, and delivered to the hand of
Kelly Trainor
, a
THICK
packet (sealed), that looked much like the packets of cash (once open and showing cash), that I had seen pass between my old boss,
Patrick Stansbury
of
www.pentagon-usa.com
and
now retired
US Congressman
John Linder
,
Republican
of Georgia -- Linder even
threatening my
LIFE
once, after I blogged about it!!!
This does

NOT

prove that

Carl Timothy

was passing narco-cash to

Kelly Trainor

-- but it was

HIGHLY SUSPICIOUS

!!!
Please see for more
(the formatting problems near bottom do
NOT
affect the pertinent material)
:
http://scottkenan.blogspot.mx/2012/06/pubicly-nailing-pentagon-publishing-inc.html
Scott
.