RE-PRINTED from here

: http://theweathercontinues.blogspot.mx/2014/12/my-missed-opportunity-to-with-kathy.html
Party Time

in

Times Square New York

with

Kathy Griffin

and

Anderson Cooper

-- as seen on

CNN

.
>>>
BUT FIRST THIS,
NOT PREVIOUSLY NOTICED
:
Dean Hansell and I slept together in a giant

feather-bed

for a MONTH

(sexlessly)

-- January 1972, while on a Denison University "January Term" stint in the second poorest county in the USA, then in western Tennessee, working in a rural black community that had electricity, but no running water, toilets, or telephones. I had a HORRIBLE crush on him then, but did nothing -- nor did I believe he could be gay.
In the

fall of 1972

, Dean, then President of the Denison Community Association, listed on the clubs to join, Denison's first "Gay Rights" group, and two friends and I attended the first meeting, eventually doing a radio show on WDUB-FM, "What It Is Like to Be Gay at Denison". It was 45 minutes of interviews of us followed by 45 of live call-in -- and NO ONE gave us a hard time -- in fact we all have distinctive voices and everyone knew who we had to be. We were then MORE respected!!!
Dean Hansell went on to do many things, including being a Police Commissioner of Los Angeles and winning a huge award for Michael Jackson's mother -- as well as a stint as

Denison Trustee

.
BUT I NEVER KNEW HE DID THIS!!!
GLAAD Co-Founder Dean Hansell to
Receive Founders Award at GLAAD Media
Awards in Los Angeles
At the 24

th

Annual GLAAD Media Awards event in Los Angeles on Saturday, April 20, 2013

(see, I'm

LATE

)

, GLAAD co-founder Dean Hansell will receive the first Founders Award in recognition of his 27 years of service to GLAAD. Dean is a partner at the international law firm of Hogan Lovells US LLP and is a leader in civic and legal affairs.
In 1985, equality advocates in New York formed GLAAD to take on the stereotypical and defamatory representations of LGBT people in the media. One of its first targets was theNew York Post for its inflammatory and inaccurate demonizing of people with HIV/AIDS.
Shortly afterwards, advocates in Los Angeles decided to form a west-coast chapter of GLAAD. This was th
e

first step toward GLAAD becoming the national organization it is today

.
If you sleep with

Scott Kenan

(even a-sexually)

, your career will go FAR!!!
I wish to remind

Chac Mool Arturo

,

Robin Avery

, and

Marma Duke

of this fact -- it needn't even be for a WHOLE MONTH. (But if only for one night, you might become a drug dealer and have a semi-serious detour of career -- I call this

"Jonesin' it"

.)
OK, everyone knows Griffin and Cooper -- perhaps too well, so let me refresh you with the set-up:
Jamie Lee Sutherland claimed when trying to sell his Mismaloya, Mexico house to me, that Kathy Griffin lived next door
(on Avenida Ava Gardner)
, it is

possible

that more info is at the bottom of this: http://scottkenan.blogspot.mx/2013/12/will-miracles-never-cease.html
:
AND

, when I was last in New York City (December 2012 -- and flown there by my

FAVE

, Delta Airlines), some "Hottentots" (or similar), threw me out of

Anderson Cooper-Vanderbilt's

GRAND CENTRAL STATION for

LIFE

(they claimed)

-- all because I made a

mild crack about

Republicans

.
The

hottest

of those

Tots
Now, it is time for

Anderson Cooper

to PAY THE PRICE.
Now in this informative blog posting, you will see that I had disguised some identities -- back when I believed Jamie Lee Sutherland would stick to his commitment, but he and Daliah Saper, Jeff Duncan, and Benjamin R. David sued and tried me in absentia without bothering to legally serve me anyway.
So Jaime is Jamie, and "Randy Briefs" was Saper Law's first lawyer used against me, Andrew Emerson Cook -- a

DUKE

grad

, no less!!!
http://scottkenan.blogspot.mx/2013/03/my-immanent-return-to-uranus.html
"Mustard Belly"

tickle-torture

being

self-administered

.
It goes something like this, but with continuous small slaps to the mustardized belly -- to encourage the vinegar and other hotness to seep through the skin, and was the

bullying technique

of

CHOICE

i

n Louisville, Kentucky in the mid-1950s -- I having been on

BOTH

sides of things.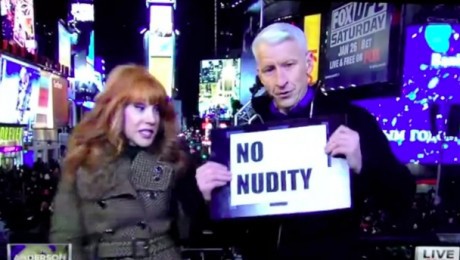 So since Anderson does nothing but giggle anyway, Kathy and I could take him down and do his dang belly (French's plain yellow-prepared is best), and then Anderson will BEG me to sample his

Vanderbilt Spunk

(to see if it is up to

"Kenan Snuff"

).
And then WITH LUCK, I can return this blog to

FAMILY-SAFE

.
See,

only

Kathy Griffin

could

handle this

-- but alas, it's

too late to force them to put me on the show

.
Scott
But perhaps

Colin Hamilton

of the

BBC

,

Puerto Vallarta

, could come by and

DETONATE

the

New Year

whilest

Kathy

,

Anderson

, and I are moving our hands where they

should not be

--

no

???