RE-PRINTED from here

: http://theweathercontinues.blogspot.mx/2015/01/a-great-way-to-begin-2015.html
We start with the

FAILURE

of the

US Supreme Court

-- and if it

CONTINUES

, we

WILL

have a

REVOLUTION

!!!
SUPREME COURT RULES YOU HAVE
NO 4TH AMENDMENT RIGHTS

IF COPS DON'T KNOW THE LAW
A police officer, not knowing the traffic laws he's sent out to enforce, can now pull you over, say "oops I didn't know" and then legally search your vehicle.
We lose our rights because cops need to learn the law? They're cops. If they don't know the law, they shouldn't have a badge and a gun.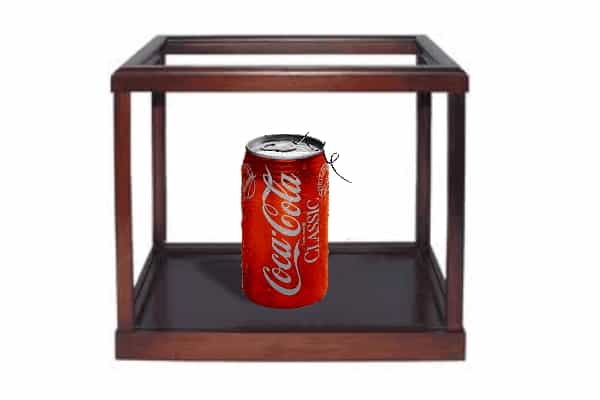 Infamous
Pubic Hair
from 1991
Clarence Thomas Confirmation Hearings
on Display at
Smithsonian
WASHINGTON — When Anita Hill testified at the 1991 Senate confirmation hearings for Supreme Court nominee Clarence Thomas — for whom she had previously worked as an assistant — she recounted several incidences where Thomas engaged in inappropriate sexual conversations. On one of those occasions, Hill told senators, Thomas examined a can of Coke and said, "Who put this pubic hair on my Coke."
Thomas's nomination was eventually approved by the narrowest of margins, 52-48, and he has been serving on the high court ever since. But what of that pubic hair? For two decades, its whereabouts has been unknown — until now.
The Smithsonian Institute has acquired the curly strand — follicle still intact — and will put in on display beginning December 1, 2011 in a new exhibit, entitled "Justice Thomas: Nominated by a Hair."
MORE

: http://theskunk.org/2011/11/infamous-pubic-hair-from-1991-clarence-thomas-confirmation-hearings-on-display-at-smithsonian/
(Perhaps this is

JUST COMEDY

--

like this blog

.)
Ah,

red-heads

!!!
And as all

NOW

know, I have a little "hair problem", myself, but not as bad as THIS guy!!!: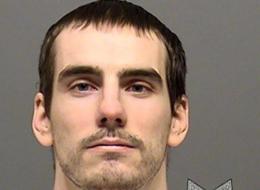 Hate to say it

, but I find

THIS

guy hot

TOO

!!
Hair Fetishist Has Brush With Law After Dollar Store Haircut
G

etting your hair did never sounded so creepy.
An Oregon man with a history of hair-related misdemeanors allegedly got caught cutting off some of a woman's locks in an Oregon City Dollar Tree store,
police said
. Jared Walter, 27, has been arrested several times in the past
for
"touching himself"
while secretly cutting a victim's hair
,
according to KPTV
.
MORE

: http://www.huffingtonpost.com/2015/01/01/hair-fetish-haircut-jared-walter_n_6404310.html
MORE

"Russ Beauty"

,

Cherrie (Russ) Pridgen

, my

Aunt Doris (Kenan) Russ

(who always kept a flower in her hair)

, before she died in 2011, and I

BET

the other two are my cousins, too,

but I don't know

.
And of course

Cherrie Pridgeon

ran the

Hair House

at

J.C. Penney's

,

Wilmington

, for

YEARS

!!!
But in the case of ME, after emailing out yesterday's posting, http://theweathercontinues.blogspot.mx/2015/01/it-all-loops-back-perhaps-because-of.html, I heard from

Lena Ludwig Lapper of London

, confirming that she and I are "soul cousins" and need to get together soon. I replied that I feel the same way, but would

prefer

to feel her hot husband --
making clear that I know he is
"off line"
for
ANYONE
other than her.
I only hope I have not made

Kevin

embarrassed -- he and I have never met, and it has been

YEARS

since I met

Lena

-- when she was a "beginning teenager", as they say.
And later,

Lena

shot back a message,

"

YOU

need to get

LAID

!!!"

(which is

correcto

!!!)
And I know

Judy Whitney

has READ what I sent her, but it takes TIME to heal, and now they will all have something to think about --

as have I

.

So finally we get to

one more item

, then Leslie Jordan can

have his say

:
Are you reading anything good right now? Let us know in the comments!
Leslie Jordan

with the

Seattle Tall Men's Chorus

(guys like me --

but shorter

).
THIS IS MY TWIN SISTERS AND I ROCKING IN THE NEW YEAR IN THE EARLY 1960'S!!!
"I have never felt so cared for and thought after in my life."
This was a quote tha
t caught my eye from The Sunday New York Times Wedding Section. This seems to be my new obsession: I scour the paper looking for same sex weddings. I then cut many of them out and post the articles on my bulletin board.
I do this as I am a gay man of the generation that never in my
wildest dreams
thought any of this would be possible.
I love to sit and reread the articles and look at the pictures while I daydream about what all it took to gain familial acceptance and these two happy people to the altar.
I think this quote will serve as my wish for everyone regardless of who you love in 2015. I sincerely hope each and everyone of you will
FEEL CARED FOR AND THOUGHT AFTER
.
I also hope that each and everyone of you will realize,
as I have
,
THROUGH MUCH TRIAL AND ERROR
that
LOVE IN NOT A NOUN
.
Love is not something that we go in search of and find.
And it is in the action of being of loving service to others on a daily basis that

WE FIND TRUE LOVE

.
This has been a really amazing year for me. I got to travel from
Puerto Vallarta, Mexico
to Benidorm, Spain, to London, England and all over the States doing what I do best:
MAKING PEOPLE LAUGH.
What a gift!
And it is a gift that I never want to take for granted.

It is a gift that I want to always stay in gratitude about.
I wish you all a very
HAPPY NEW YEAR!
And once again,
I HOPE YOU FEEL CARED FOR AND THOUGHT AFTER FOR ALL OF 2015!!!!
Love. Light. Leslie.
Leslie

in center,

praying with his family

. (We all know what those

BIG EARS

will bring

Leslie

--

as his appendages grow

!!!)
OY VEY!!! I can

SMELL

that from

HERE

!!!
Scott
.